SERPed's SEO Analyzer
Do you want better search engine rankings and more traffic? Our Website Checker is designed to help you uncover those SEO errors that you need to correct to make your site more SEO-friendly and improve your online presence. Our audit report includes many useful recommendations and actionable steps that you can implement right away.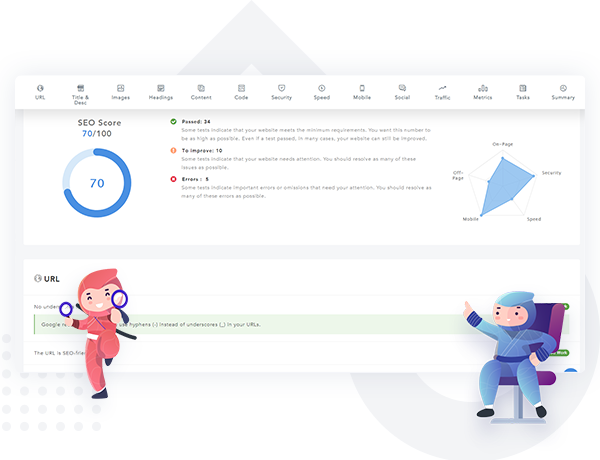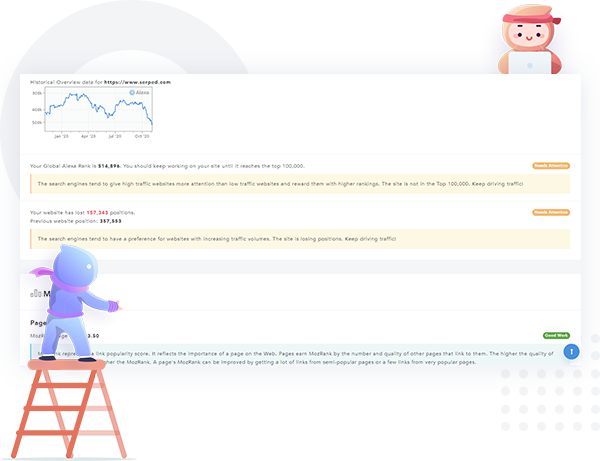 On-Page & Off-Page SEO Analysis
Our SEO Checker analyzes various different aspects of your website. On-Page: URL, Title Tag, Description Tag, Images, Headings, Content… Off-Page: Backlink Metrics (including the Domain Authority, Page Authority...), Social Media Signals… For every problem found, we tell you exactly what to do. Once fixed, you are free to run another website analysis, to confirm that the issue has been resolved.
Speed Analysis
In today's fast paced world, speed is of utmost importance. Several years ago, Amazon discovered that every 100 milliseconds of latency cost them no less than 1% in sales. Google found out that an extra 0.5 second in search page generation time decreased traffic by 20%. Our Website Analyzer pinpoints exactly what aspects of your site should be improved, for better speed.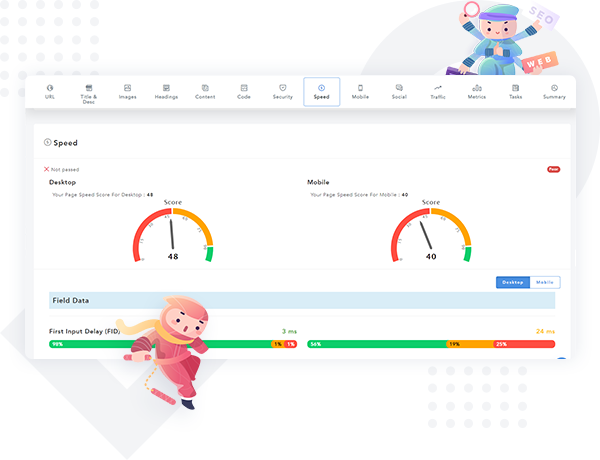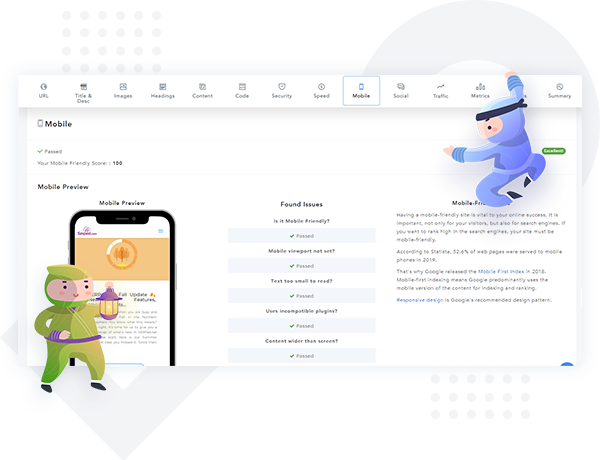 Mobile Analysis
According to Statista, 52.6% of web pages were served to mobile phones in 2019. That's why Google released the Mobile First Index in 2018. Mobile-friendliness has never been so important! Our Website Checker helps you determine whether your site is mobile-friendly or not and, if not, provides you with several recommendations that you can apply to make your site look as good on mobile as it does on desktop.
Security Analysis
In 2014, Google confirmed that HTTPS is a ranking signal. If a website uses the HTTPS protocol, it may gain a slight boost in Google's rankings. Our Website Analyzer tells you if your site uses the HTTPS protocol or not, and if it does, whether it is properly set up or not. Additionally, we also run your site through a few backlist services to make sure it doesn't contain any malware or phishing content.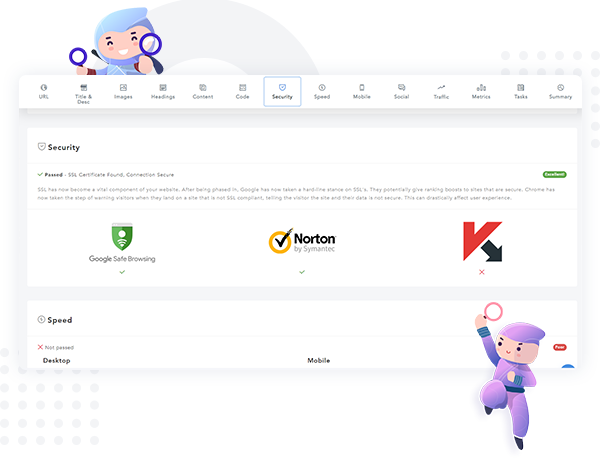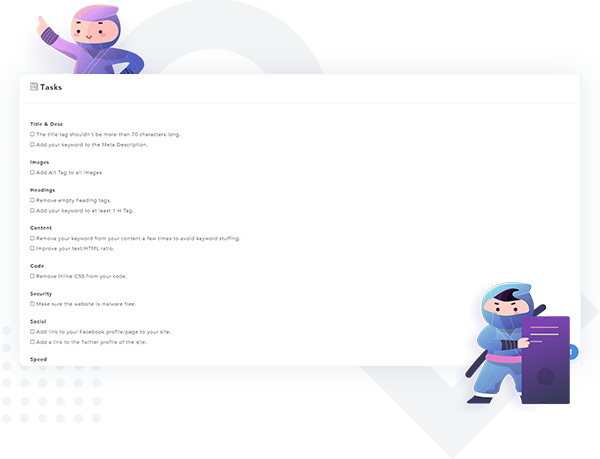 Actionable Steps
Our Website SEO Audit Tool doesn't just pinpoint errors, but it also provides you with step-by-step instructions on how you can correct them. You will also find a list of actionable steps at the end of the report, so you can start implementing them right away and not waste any time. Enter your website address in the field below to give our Website SEO Checker a try and start improving your SEO performance today!
Take our Website Analyzer for spin now