Track your local or national rankings in Google, Bing & Yahoo
Rank Tracker is a robust solution for tracking your rankings in Google, Bing, and Yahoo. You can specify countries, cities and even specific areas of your choice.
Rank Tracker even tracks your mobile rankings alongside your desktop rankings!
Rankings are updated as often as you choose, on a daily, weekly or anything in between basis.
Track your rankings in:
Google (by country, city or area)
Bing (by country)
Yahoo! (by country)
Get access to detailed ranking tables and historical data so you can see where your pages rank in the search engines for the keywords of your choice and how the rankings evolve.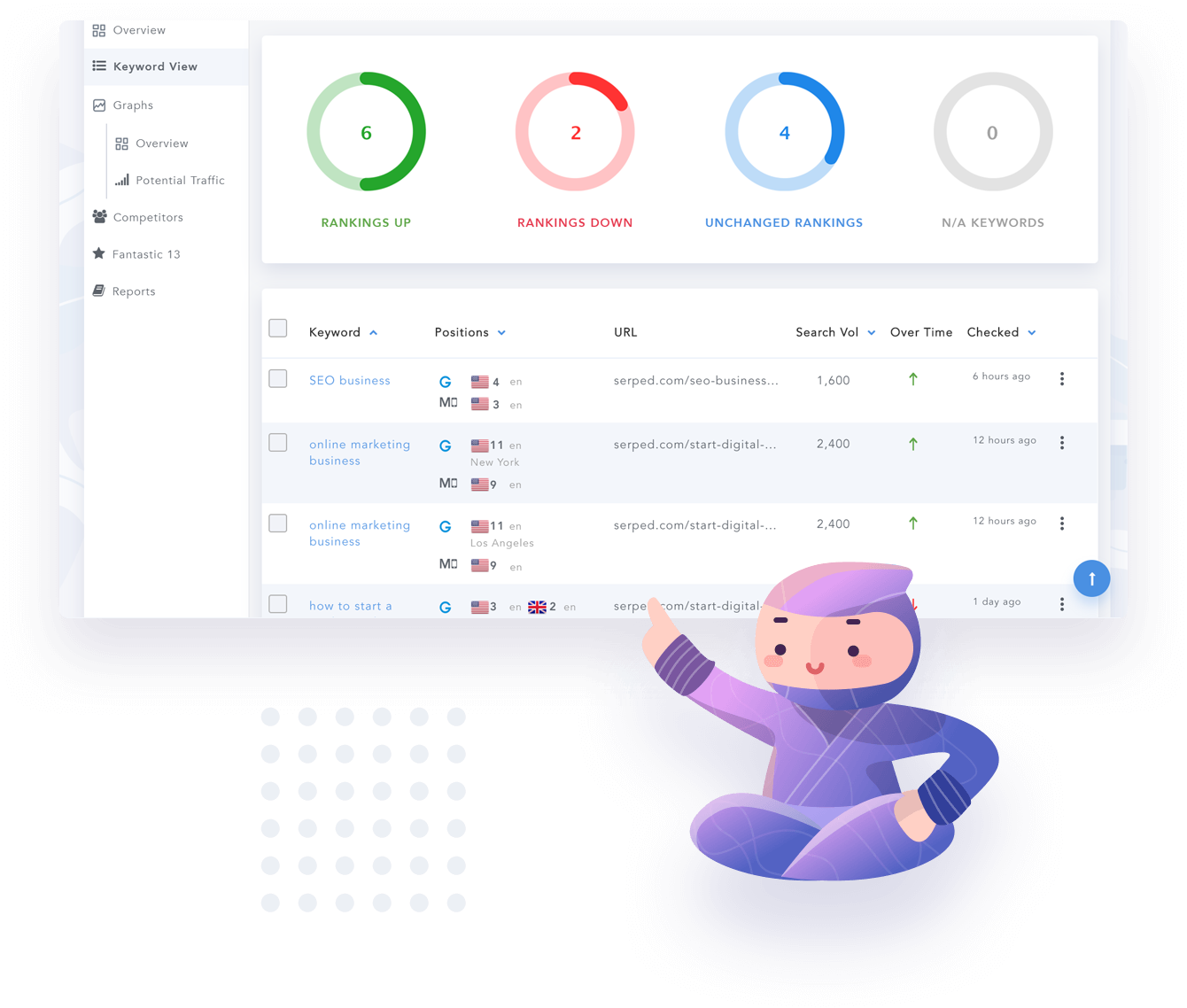 You can schedule email reports with your rankings progress and even track your competitors' rankings alongside yours, so you can compare and see your progress against theirs.
Why pay for a standalone rank tracking solution when you can have a state-of-the-art rank tracker included in your SEO suite?
Rank Tracker is a powerful, flexible, easy to use and one of the best solutions in the market.
Track your rankings in Google's local results
Local SEO clients have specific needs and requirements, and that's what we address with Local Tracker, which uses the same framework as our powerful Rank Tracker.
Local Tracker is a robust solution for local rankings tracking of any Google My Business registered business.
Setting it up is seamless and just like Rank Tracker, rankings can be updated as often as you choose: every day, every few days or every week.
Access detailed ranking tables and historical graphs to see where your businesses rank locally in Google and how your rankings evolve over time.
Similar to Rank Tracker you can even track your competitors alongside your rankings.
Local Tracker is powerful, easy-to-use and included as a standard in your membership.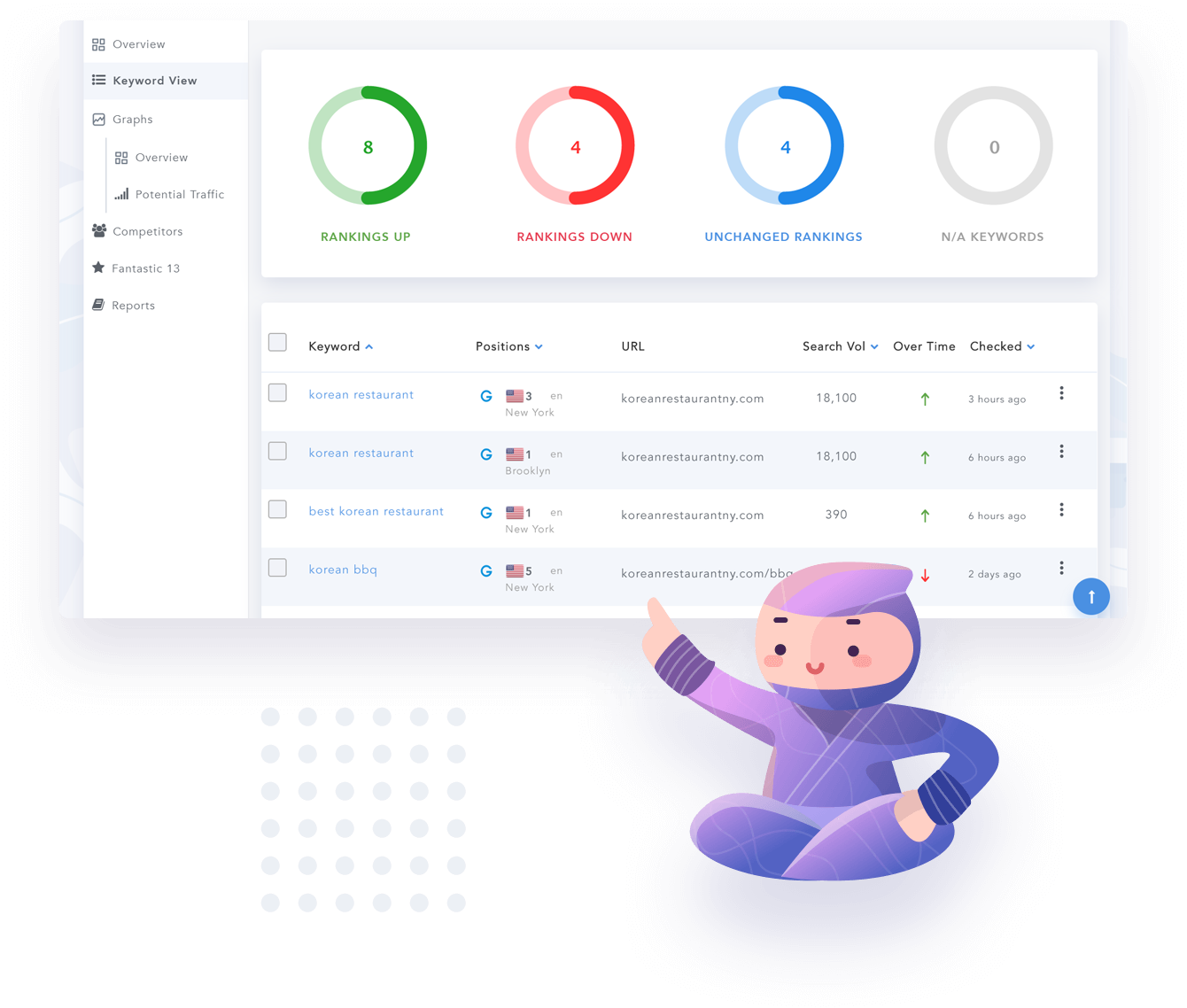 Local SEO is a must-have for professionals but few SEO suites come equipped with the capability.
With Local Tracker you can better serve your clients with hyper-targeted SEO services and automate reports to be sent to your or your client's email.
Quickly check your Google, Bing, and Yahoo rankings
Want to see live keyword rankings for your websites? Instant Check enables you to almost instantaneously discover any website's ranking on Google, Bing, and Yahoo.
Instantly check your rankings in:
In a few minutes, the tool discovers the current rankings of a domain for up to 25 keywords on multiple search engines.
Please note that Instant Check is an add-on to Rank Tracker not a replacement and was built to answer our members' need for quick research.
Instant Check helps SEO professionals showcase their expertise in scenarios such as client meetings where answers need to be given fast.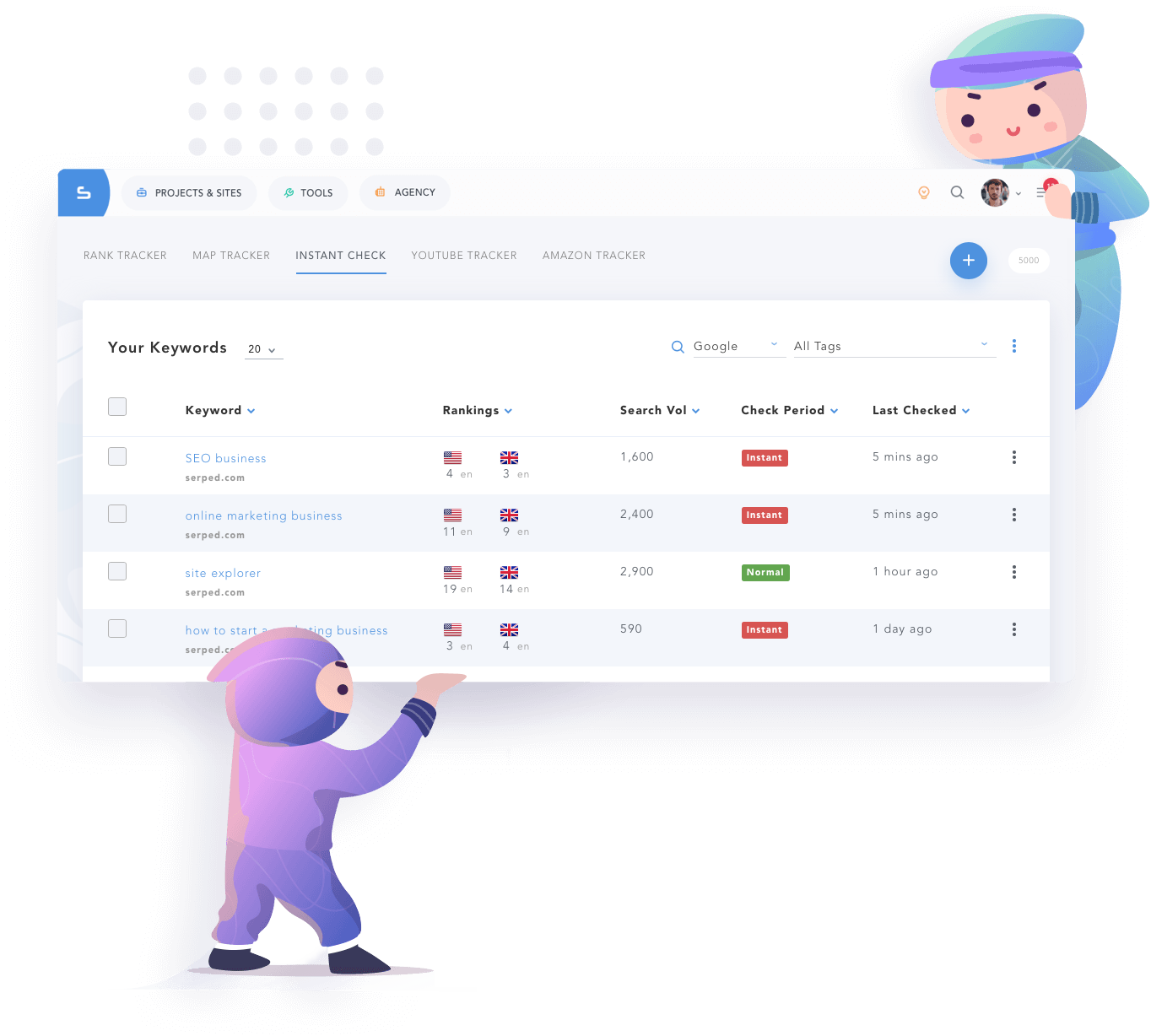 Become a YouTube sensation
Youtube Tracker helps you track and analyze your performance on the world's 2nd largest search engine.
YouTube Tracker is a powerful and easy-to-use rank tracking solution for Youtube. It gives you access to detailed ranking performance as well as historical data on your channel's growth.
Take a shortcut to your success by tracking your competition on YouTube, understand what drives their growth and learn from their mistakes.
Whether you are a seasoned YouTube or just starting out, you will love how easy it is to use this tool for growing your channel.
Youtube Tracker gives you access to statistics and sends detailed reports by email.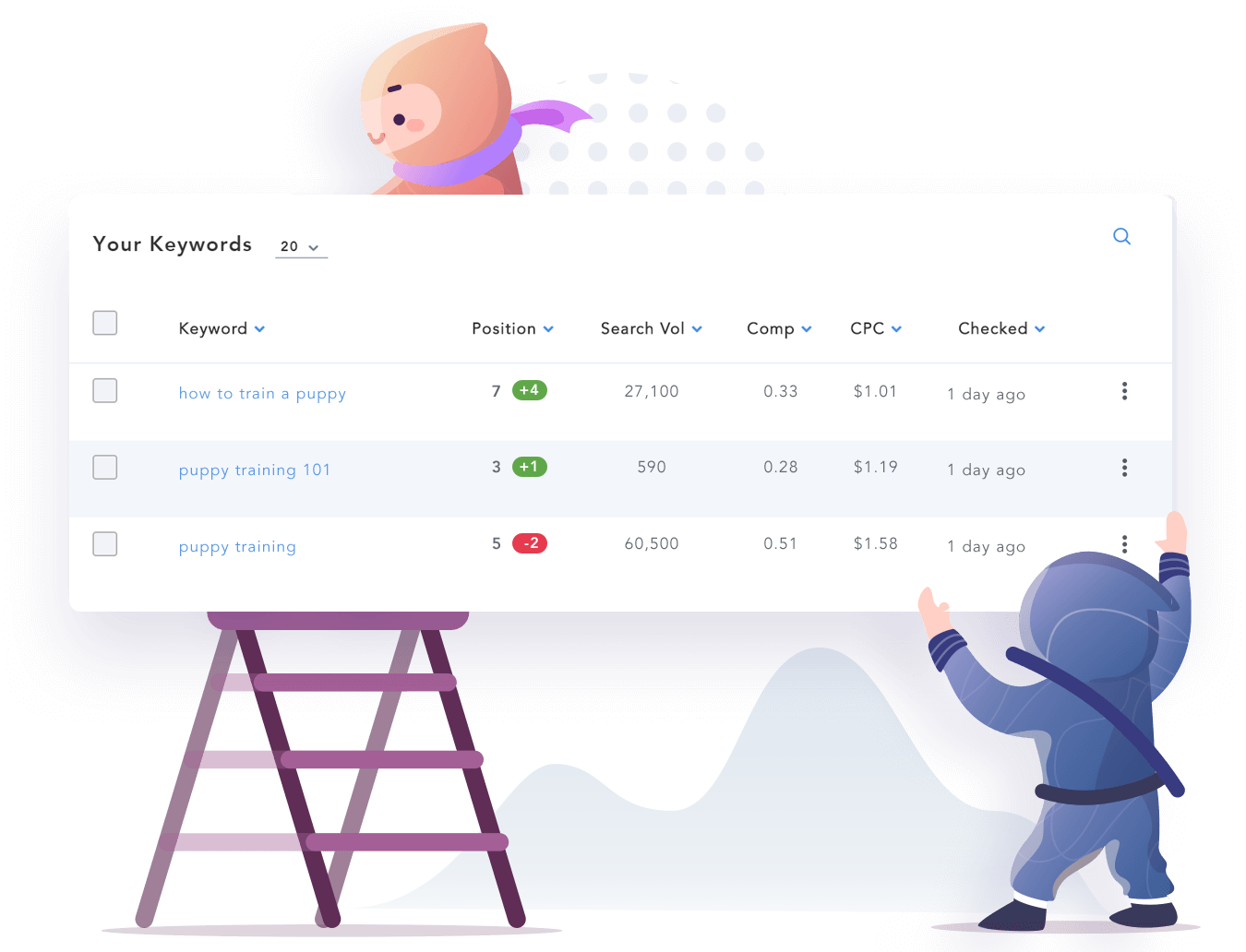 Go from one sale a week to hundreds a day
Amazon is by far the largest shopping engine on the planet.
People searching on Amazon have high purchase intent. This is why ranking well on Amazon is vital for your success and is the difference between one sale a week and hundreds a day.
Amazon Tracker allows you to track your Amazon rankings with ease. Add your products and the keywords you want to track and access detailed data on your ranking performance.
Understand where and when your products appear in Amazon searches. Use these insights and optimize your product's description and title to improve rankings and sales.
Amazon Tracker is a must-have for anyone who sells products on Amazon!