Get likes, retweets, comments, reviews, recommendations and more… from real people!
Are you looking for organic social signals, comments or reviews?
Social Exchanger is a marketplace where you can publish offers, asking other members to engage with your content on popular social media platforms.
When creating an offer, you can allocate credits which users earn when performing your required action. You too can perform actions for other members and earn credits that you can then spend in our platform.
Social actions that can be exchanged with other members include but are not limited to:
Reviews & Ratings: Google My Business reviews, Facebook reviews
Comments: YouTube comments, Facebook comments, Instagram comments
Questions: Quora questions
Connect: like a Facebook page, follow a Twitter or Instagram account
Simple Actions: share/like a Facebook post, like/retweet a message
The idea behind Social Exchanger is to team up with other members and tap into their audience to achieve your goal.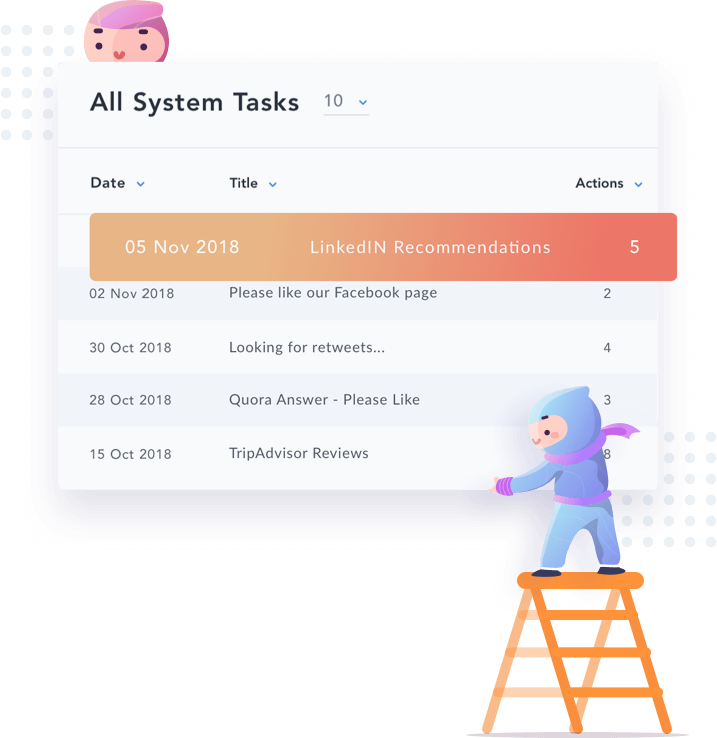 Social Exchanger is a deregulated marketplace and what you can achieve is only limited by your imagination.
All actions are entirely organic and from people in your industry, which is, of course, much better than bot services.
You can also participate in leaderboards and win prizes on a monthly and yearly basis.